St John Vianney Roman Catholic Parish, Cheshire
St. Bede's Church, Weaverham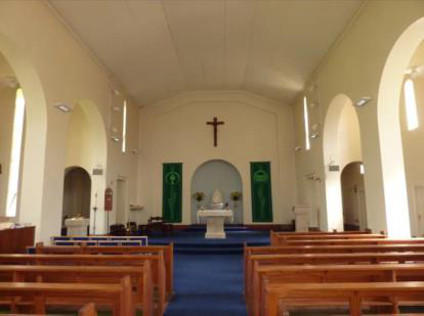 A little bit of history about St. Bede's:
The Doomsday book of 1086 tells us there was a Saxon church in Weaverham at the time the Doomsday book was written. That church was succeeded by another built in the 13th or 14th century, which was remodelled to a great extent about 100 years later and is now the present Anglican church of "St Mary the Virgin".
In the years before the church of St Bede was built, Masses were offered In "The White Barn" in Cuddington and in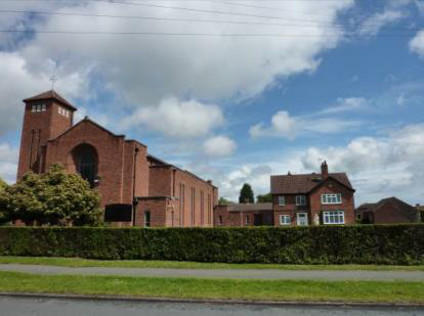 the little school in Forest Street, Weaverham
The new church, opened in 1952, was dedicated to St Bede, a great English saint, who was born at Wearmouth in Northumbria in 673.
At the tender age of 7, Bede was sent to the monastery of Wearmouth and he spent all his days between Wearmouth and Jarrow. He has been described as the father of English history because of his famous book "A History of the English Church and People".
Pope Benedict described him as "One of the most outstanding scholars of the early middle ages".
St Bede's Church is very special to the Catholics in Weaverham and the surrounding district.