---
Groups at St. John Vianney's Parish
There are various groups at St. John Vianney's
Here are a few:
Rite of Christian Initiation of Adults (RCIA)
– for those seeking to know more about the Catholic Faith
It is for those enquiring to learn more about the Catholic Faith without having to make any formal commitment. The meetings are informal and friendly.For more information please contact: Kathleen Hunt on 01606 781882
---
---
St. Bede's Prayer Group
Tuesday Evenings at 7.30pm Contact…
Mother's Prayer Group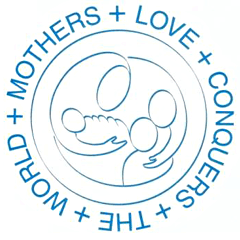 Mothers Prayers was formed by two grandmothers to bring together women who wish to pray together for children and grandchildren in a supportive environment. It is now an international organisation.
We meet weekly in term time and the meetings are strictly confidential. They have a format but are relaxed and informal. We meet during the day in term time, but tiems can vary so please do contact one of us to find out.
If you would like to know more, or would like us to pray for someone but you are unable to attend, please contact Anne on 01606 41518 or Angela on 01606 891103
You can also visit the Mother's Prayers website: www.mothersprayers.org
For more about Prayer, please go to the page marked 'Times.'
---
Representatives from the major Christian denominations meet regularly in the year to plan events and opportunities for worship. Representatives: Deacon David Harrison – 01606 41518 & Pauline Atkinson 01606 851498
---
We would welcome boys and girls who have celebrated their First Holy Communion to join our small but very dedicated group.Contact: Deacon David Harrison 01606 41518
---
The Union of Catholic Mothers (UCM) is a national organisation. There has been a UCM group in St. Wilfrid's since 1950. It is open to all Catholic women, married or single, whose objectives are to support marriage and Christian family values in the parish and community. To reach out to the sick, lonely, housebound, prisoners and any others in need of support, with love, practical help, advice and the power of prayer. Each year we adopt a charity for our fundraising.The group meets in the Parish Centre on the 1st, 3rd and 4th Tuesdays after the midday mass, and 7.30pm on the 2nd Tuesday of each month. Please come and join us.
Lucy Boylan
01606 41610
---
Our Lady's Wednesday Afternoon Club is held in Our Lady's Hall once a month from 2.00 – 4.00pm. A varied programme is enjoyed by members including speakers and outings. Please see our weekly newsletters for information about upcoming events. Contact: Bernadette O'Donnell 01606 781382
---
Chat and Craft
Chat & Craft is normally held at Our Lady's on the 2nd Wednesday of every month 2.00 – 4.00pm (please check the Newsletter). Bring along a craft you enjoy, try a new one or just bring yourself for a chat. Light refreshments will be served. Contact – Cath Smith 01606 891568
---

The SVP is a worldwide charity, which assists the poor, needy, sick, homeless and housebound locally.St. John Vianney's Parish SVP Society groups organise regular Masses for the sick and housebound and they contribute to SVP work for the poor of the world as well as the United Kingdom.
Visit the SVP website for full details on the SVP
If you share our concern for those in need, and would like to turn that concern into action, why not consider joining the SVP. The Society is always in need of new members to carry out this work so if you would like to find out more, please contact:
St. Wilfrid's Group – Margaret Howarth – 01606 75511
Our Lady's Group – Marian Preece 07738991630 www.svpbarnton@hotmail.com
St. Bede's Group – Marion Walters – 01606 871605
SVP National Office – 0207 703 3030 or info@svp.org.uk
---
MISSIO (APF Mission Boxes)
The APF is a worldwide organisation established to support the Church's Missionary Work.Parish Secretaries: Monica Simmons 01606 77678 / Moya Wright 01606 871789
---
Shrewsbury Diocesan Children's Society
The Society aims to promote regular contributions through boxes in the homes of parishioners.Contacts:
Our Lady's Church – Eileen Baker 01606 871710
St. Wilfrid's Church – Enid Stanton – 01606 41991
St. Bede's Church – Annie Blake – 01606 888366
---
Piety Stall
A Piety Stall, selling hand-made Carmelite cards & small religious items, is available on request. Please speak to the Priest.
---
We are always looking for people to welcome parishioners at the start of Mass: handing out hymn books and Mass sheets. Please just come slightly early to Mass if you are interested in helping out.
---
Teas, coffees and juices are always served after Sunday Parish Masses. It is great opportunity to meet with fellow parishioners. Volunteers will be doubly welcomed!!
---
Traidcraft is an organisation dedicated to helping poor producers in developing countries sell their goods for a fair price. Recycling: One can donate empty printer cartidges, mobile phones and spectacles.A Traidcraft stall is set up most Saturdays after the 5.30pm Mass at Our Lady's Church. Please do pop by! Further details from Eileen Baker 01606 871710
You can also visit the Traidcraft website: http://www.traidcraft.co.uk/
---