St John Vianney Roman Catholic Parish Team
Our Parish Team
---
Parish Priest: Fr. Paul Standish
Father Paul Standish was appointed as Parish Priest to St John Vianney in 2014. Originally from the Wirral, he was ordained by Bishop Joseph Gray at St John's, New Ferry on the 13th July 1986. He has served in various parishes of the Diocese including Shrewsbury Cathedral; St Joseph's, Birkenhead; St Werburgh's, Chester; St Saviour's, Great Sutton and Sacred Heart & St Peter's, Wythenshawe. When time permits, he enjoys hill-walking, gardening & cooking.
---
Deacon: Rev. David Harrison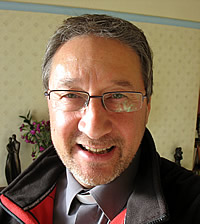 "Hello, my name is David Harrison and I am the Deacon at St. Wilfrid's. I am married to Anne and we have three children, Lucy, Emily and Simon.
My 'day job' is at All Hallows Catholic College in Macclesfield where I am the Chaplain and where I teach RE. I was ordained a Permanent Deacon at Shrewsbury Cathedral on July 1 2006.
A Permanent Deacon is ordained to a three-fold service of:
– Charity in which he is of service to the community,
– Word in which he proclaims the Gospel and preaches,
– Liturgy in which he assists at Mass, is an ordinary minister of the Eucharist and Baptism, witnesses Marriages, leads the community in prayer, and officiates at Funeral services.
On a day-to-day basis most of my ministry takes place in the workplace at All Hallows, where I have a special responsibility for matters of Catholic Social Enterprise. Back at home, I am happy to serve the parish of St. John Vianney's when I can, be it at the altar, leading prayer and worship or supporting parish groups and events.
My ministry would not be possible without the support of my wife and family (after all, a key requirement for any married man before he begins training for the Diaconate, is the written consent of his wife to the Bishop), indeed it would not be possible without the prayers and support of all of you who continue to support and pray for me in my ministry – may God bless you and keep you."
---
Deacon: Rev. Andy Summers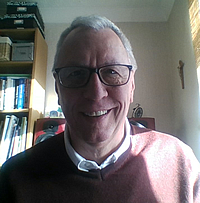 "Hello, I'm Andy Summers and I'm the latest addition to the parish team! I was ordained a deacon in 2017. I'm married with 3 children and work as a lecturer at Trade Skills 4U in Warrington, where I teach and train people how to become electricians. Along with my wife Helen and my daughter Elizabeth, I am involved in the music ministry at St. Wilfrid's. I feel extremely blessed to be able to serve in the parish of St. John Vianney and as Deacon David says, my ministry would not be possible without the support of my family and the parish community. My hobbies include walking (like Fr. Paul!), cycling, socialising with friends, reading and both listening to and making music."
---
Parish Sister: Sr. Phyllis Hughes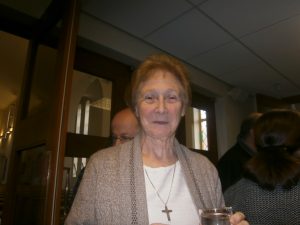 "Hello. I am Phyllis the Parish Sister. As a Sister of Our Lady of Evron, I have been active in various ministries within the Church. In 2015 I was welcomed into St John Vianney Parish, where I am currently involved in pastoral ministry of presence and support."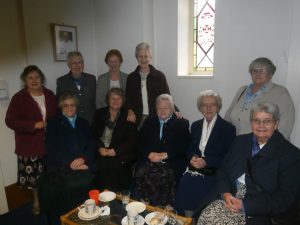 ---
Safeguarding
As part of the Diocese of Shrewsbury, we want to welcome everyone to our parish and for them to play a full part in our community of St John Vianney. We are committed to making our community a safe place for all, and especially for Children and Vulnerable Adults. If you have concerns about safeguarding then please contact:
The Parish Safeguarding Representatives: Margaret Howarth 01606 75511 or Angela Goodwin 01606 891103
Diocesan Safeguarding Office: 0151 652 9855
---